LED LIGHTING INSTALLATION IN BRISBANE'S NORTHSIDE
JNA Electrical QLD has helped countless homes and businesses improve their energy-efficiency by replacing traditional lighting fixtures with LED lighting. There are numerous benefits to upgrading the lighting throughout your home or business. Firstly upgrading the lighting within your property reduces your energy usage significantly so even with the cost of installing new LED lights factored in, in the long run you'll end up saving money by reducing your electricity bills. LED Lighting can also improve the look of your home or business drastically  by getting rid of old and dull halogen lights and replacing them with LED lights your property can be transformed into a modern space filled with exceptional lighting.
All of the LED lights we install are made to last and are highly energy efficient. LED Lights have been designed to provide longer life compared to halogen lights and when that's combined with our premium installation services you can bet the lights in your home or business will provide excellent lighting for years to come.
LED LIGHTING UPGRADES IN BRISBANE'S NORTHSIDE
JNA Electrical QLD has you covered for all things LED Lighting related so if you're thinking of upgrading your lights or improving the look of your home or business then look no further then our team.  We use premium LED lights and we're experts at designing and planning LED lighting upgrades for homes and businesses so we can work with you to plan your dream look with modern and sleek fitting LED lights. Transform the look of your home or business by doing away with old, outdated and ugly looking halogen lights and create your dream space with exceptional LED lights that [provide significantly better lighting. We provide hassle free quotes at highly competitive prices so  you're in great hands when you work with the team at JNA Electrical QLD.
For more details, give us a call at 0439355405!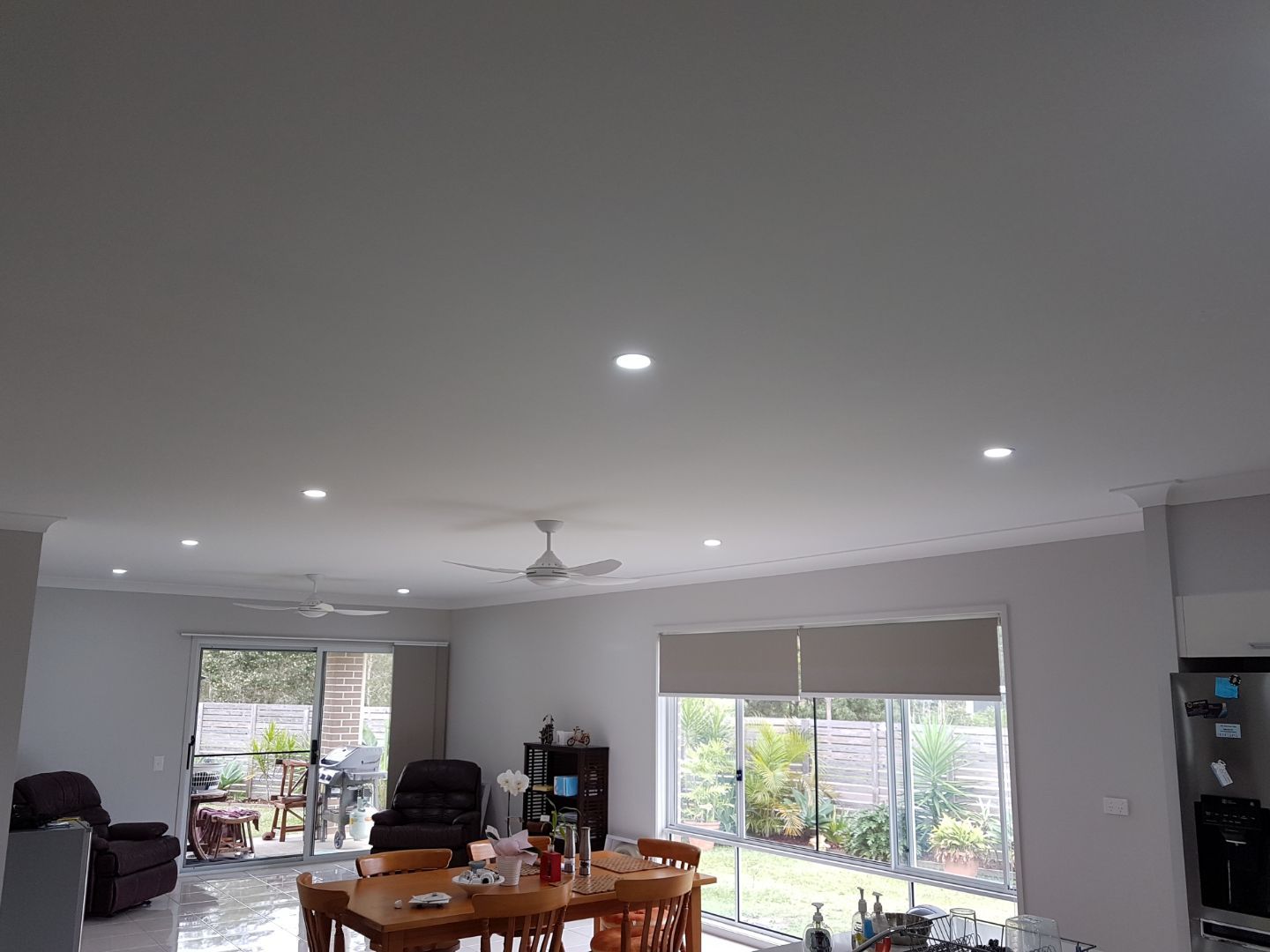 Why choose us for all your LED lighting installation and replacement needs?
We have a dedicated team of experienced electricians that have completed countless LED Lighting installation and upgrade projects.
When it comes to replacing traditional fixtures with LED systems, we offer guarantees on our work. We use only reliable and environmentally-friendly LED products that will have long operational lives and are manufactured by leading brands.
Energy-efficiency is an art of balance and pickiness. Providing clear recommendations is our forte. It also allows us to make our clients understand where they can start saving energy on the electricity bill for their properties!
Areas We Service
Looking for an electrician in Brisbane's Northside? JNA Electrical QLD are available 24/7, providing a wide range of electrical services that home and business owners alike have come to rely on.
We specialise in the supply, installation and maintenance of all your electrical and lighting requirements. Should you require an emergency electrician, we offer a 24-hour emergency service, just call 0439355405