ELECTRICAL INSTALLATION NORTH LAKES, KALLANGUR & BRISBANE'S NORTHSIDE
If you're looking for electrical installation in North Lakes, Kallangur or Brisbane's Northside or if you're building a new home or upgrading your existing home or business then don't forget to give us a call as we provide an extensive range of services including LED Lighting, Powerpoints, Ceiling Fans, Bathroom Heaters, Downlights, Security Systems and much, much more! We work with all of our clients to achieve their dream outcome on all electrical installation projects and with years of industry experience there's no better team to take on your next job then the team at JNA Electrical QLD, all of our electricians are fully licensed and insured and all of our work is 100% guaranteed and we can take on just about any sized job, big or small.
ELECTRICAL REWIRING, ELECTRICAL EXTENSIONS & ELECTRICAL RENOVATIONS
We also offer electrical renovation, electrical extensions & electrical rewiring services to homeowners and landlords. We have highly trained electricians for this that specialise in electrical rewiring and taking care of all of the electrical aspects of renovating or extending your home so speak with us to day to find out more information about how we can help with your next project. We offer hassle free quotes at highly competitive prices. Whether it is simple upgrades, extensions or full home rewiring our company and team of experts are always there to assist you.
You can rely on the experts at JNA Electrical QLD for all things relating to electrical installation including:
Indoor & Outdoor Lighting Installation
Ceiling Fan Installation
Kitchen Light Installations
Security Systems
Bathroom Heaters
Downlights
Powerpoints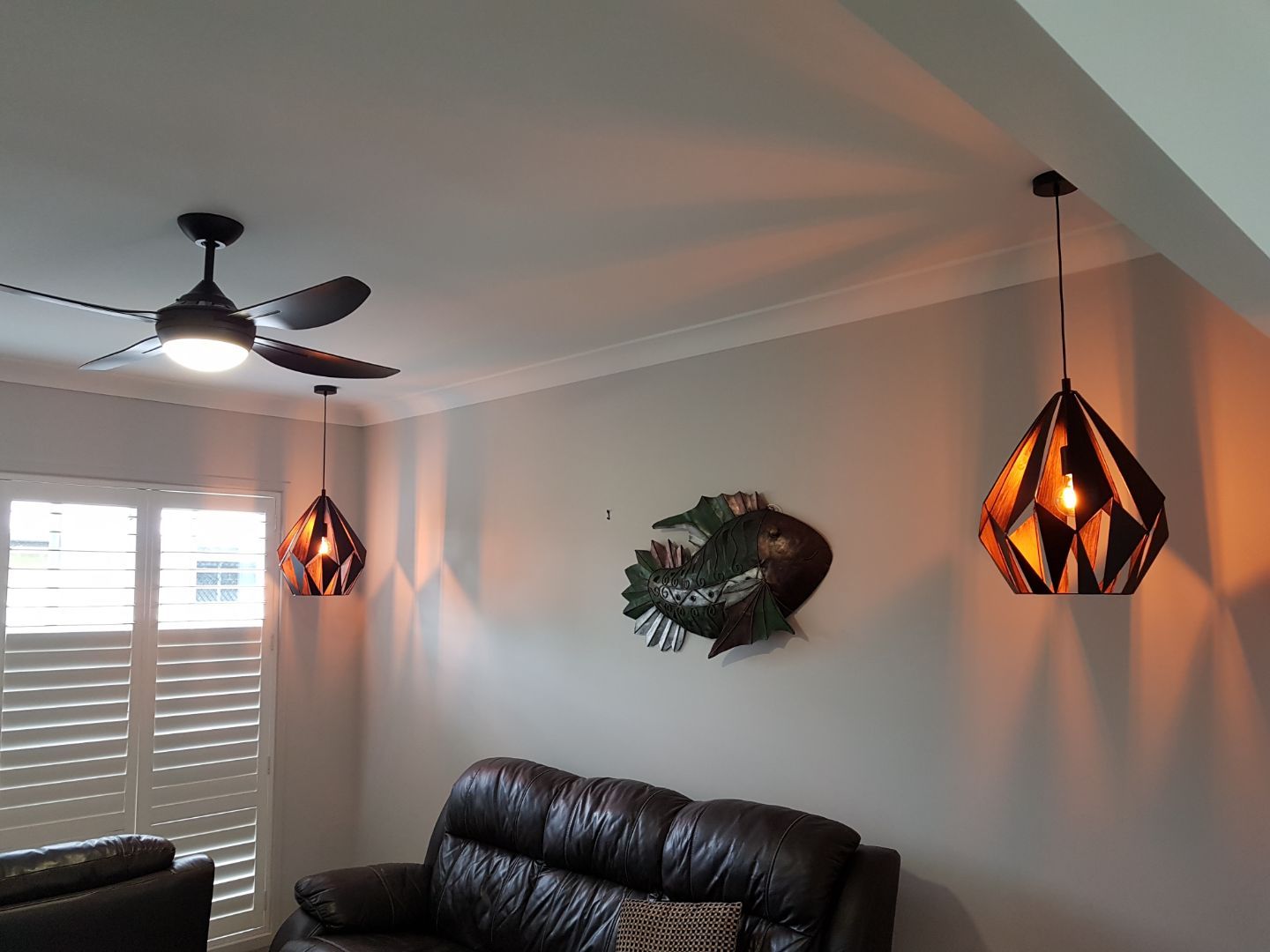 Why choose us when you need
assistance with electrical installation?
JNA Electrical QLD has a team of highly skilled electricians with experience catering to a wide range of electrical needs, so whatever the requirements are for your home or business we can take on just about any electrical installation job.
Our team of qualified electricians and technicians offers high quality and
cost-effective electrical installation solutions.
We know industries never sleep which is why we offer 24/7 emergency on-call
services to our clients. All they need to do is give us a call!
Areas We Service
Looking for electrical installation services in North Lakes or Brisbane's Northside? JNA Electrical QLD are available 24/7, providing a wide range of electrical services that Brisbane home and business owners have come to rely on.
We specialise in the supply, installation and maintenance of all your electrical and lighting requirements. Should you require an emergency electrician, we offer a 24-hour emergency service, just call 0439355405 or contact us here.